GOAL's commitment to unlocking the potential of green open access publishing means a commitment to explore the collaborative way between different actors: academic libraries, publishers, researchers… If you want to get an insight and discuss what it can look like, come, and meet the GOAL team in the coming Open Access Days.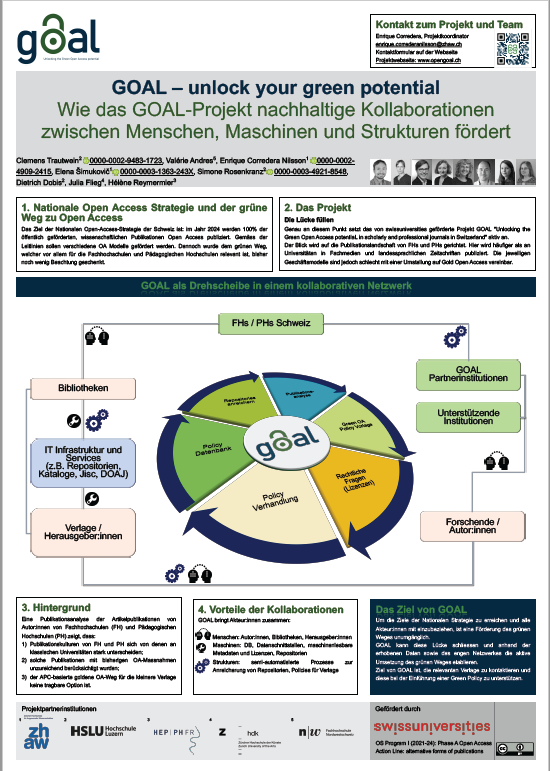 We will actively participate in the conference with a poster focused on highlighting how promoting green open access for professional and scholarly journals means promoting dialogue and understanding between all involved actors.
The poster session will take place on Tuesday, the 20th of September, from 09:00 a.m. to 10:15 a.m. at the Kulturschür in Gurten.
You can see our poster in advance on the Zenodo community of the conference: Wie das GOAL-Projekt nachhaltige Kollaborationen zwischen Menschen, Maschinen und Strukturen fördert | Zenodo
See you in Bern!
The GOAL Team