The Open Access Days are over. It has been two and a half days checking the latest developments of the Open Access German-speaking community, making contacts, and learning from each other. Open Access is well alive and kicking, and it keeps developing in different directions, from the consolidation of scholarly blogs as an alternative form of publication to debates around book open access publishing or the creation of new and better tools to manage, visualize or monitor the complex world of Open Access.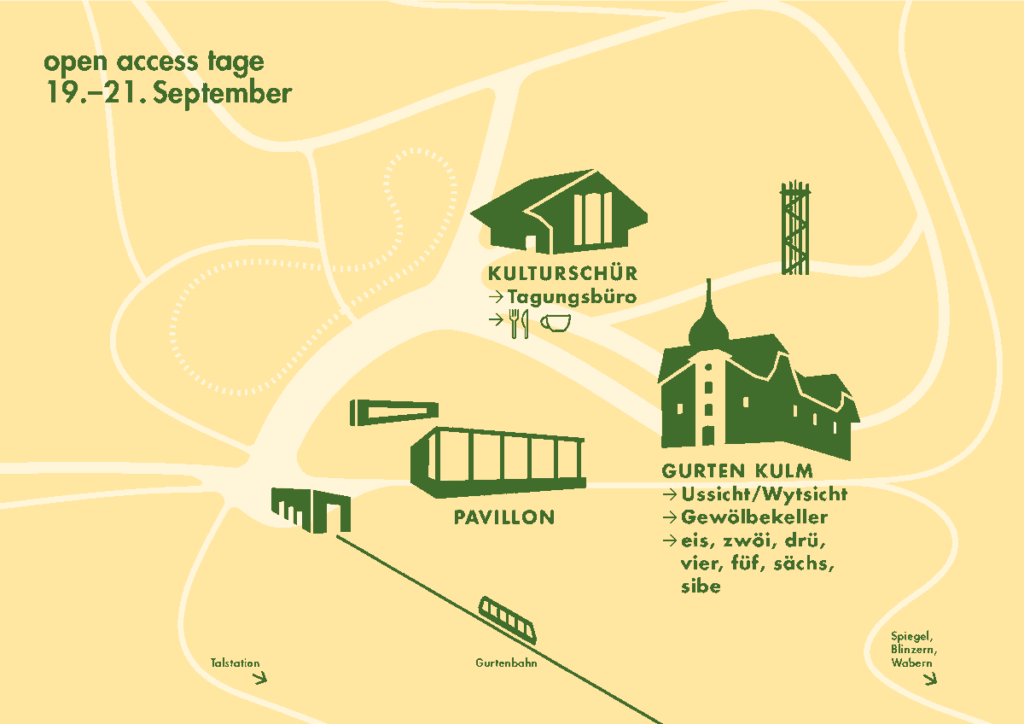 Sustainable) Collaboration was the motto of the Open Access Days and, indeed, collaboration is the key to make Open Access work. It was reflected in the keynote talks as well as in the workshops, the sessions, and the posters. It is for instance thanks to collaboration that we now have a monitor for Open Access in Switzerland. The project NOAM presented its results and closed with the promise of keeping collaboration ongoing to further develop its offer.
GOAL, which intends to trigger and strengthen collaboration between academic libraries, researchers and publishers thanks to Green Open Access was also there. Most of the team had the opportunity to participate in the event, giving us the chance to cover a wide range of topics, as we visited diverse sessions and workshops. We could exchange views with colleagues pushing forward exciting projects here in Switzerland as well as in Germany, and we had the opportunity to present what GOAL is about and why it matters.
For GOAL the Open Access Days were indeed a successful event, for it ended with a really nice surprise. Our poster, showing how to we intend to foster said collaborations, was ranked third in the poster competition. The participants found that Green Open Access matters, and that GOAL's aim is worth a prize and lots of encouragement. Thank you all!
The GOAL Team